The Othello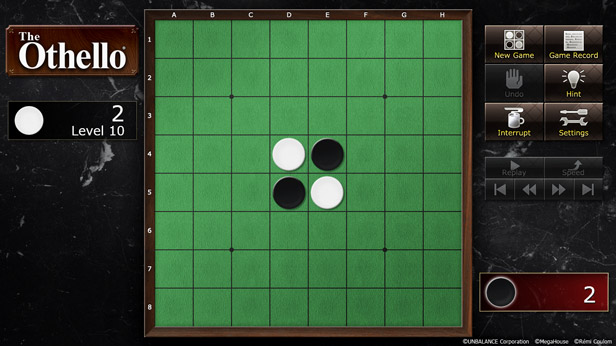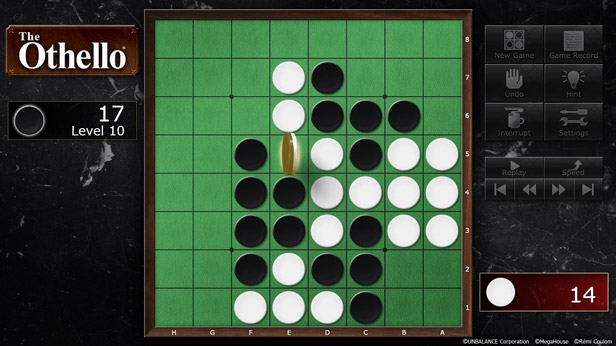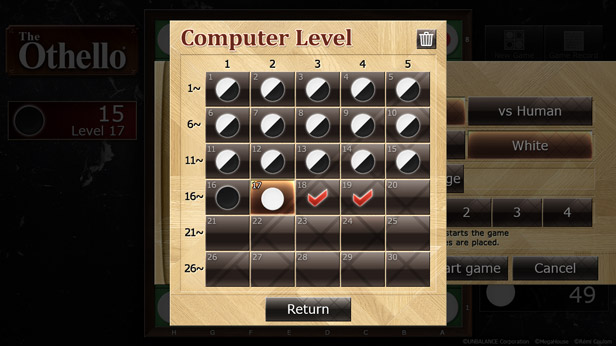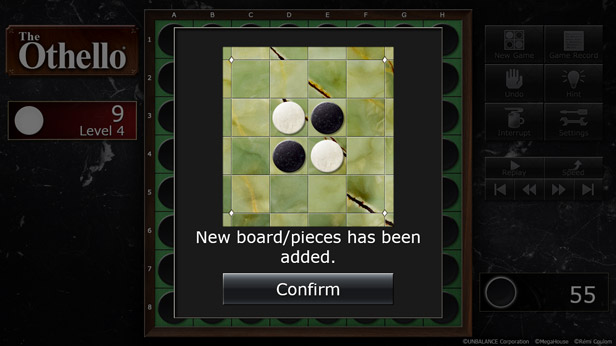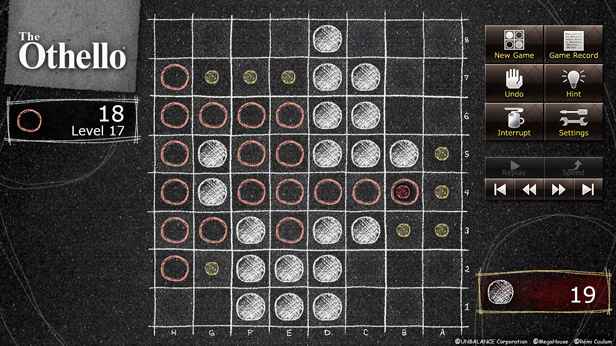 If you are looking for a real Othello app with beautiful graphics and animation for free, this is it!
"The Othello" has 30 levels of difficulty from beginner to expert.
You will find the most suitable strength among 30 levels for head-to-head game.
Challenge to win the special style boards by defeating computer!
Collect medals by defeating computer without using hint and undo.
You will be awarded new surprising boards and stones by collecting the medals.
Features
●
 30 levels of difficulty from beginner to expert
●
Human vs Computer, Human vs Human (sharing a single device)
●
Handicap game (a game starting with 1-4 black handicap stones)
●
Hint facility to improve your game
●
Review mode during a game
●
Can select from 2 types of BGM
●
Autosaves your current game
© UNBALANCE Corporation   © MEGAHOUSE   © Rémi Coulom